Parenthood is part of you, but not all of you. With Badass Birthers Club, you'll learn to walk away from mom-guilt, cut the noise from mommy-marketing and Pinterest perfect expectations, and create a healthy life you love.
You are worthy of creating a life that celebrates all that you are.
The Badass Birthers Club is the holistic group wellness program for those navigating pregnancy and the first few years of parenting.
---
You'll find your parenting people. The ones who love their kids to the end of the earth, but don't LOVE every moment of parenting. In short: they GET IT.
Get the tools to organize the chaos. Get clearer and closer to your ideal life with daily, actionable steps you can do even on the most sleep-deprived days.
Find real, evidence-based bullshit-free support to help you find the best version of you: the one with plenty of energy, drive, and connection to meet the demands of parenting in a pandemic, find joy in the day-to-day, and sustainably balance career and parenting.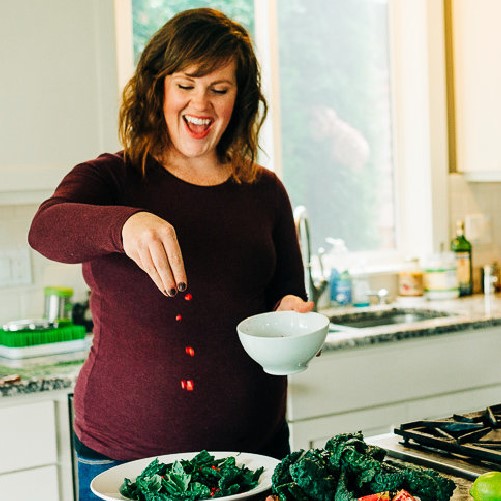 ---
BADASS BIRTHERS CLUB PERKS
FOR SIX MONTHS YOU'LL GET ACCESS TO:
Badass Birthers Framework for fertility, pregnancy, postpartum, and beyond the bump support.
Private online community of like-minded parents here to celebrate and commiserate at any point.
Fitness plans & weekly live workouts where you can move your body in a way that feels

goooood.

All the nutrition knowledge so you can stop fretting over sushi and coffee.
Lifestyle support to ease the mindf*ck that is growing a tiny human.
Monthly live Q & A calls and guest expert workshops.